Biography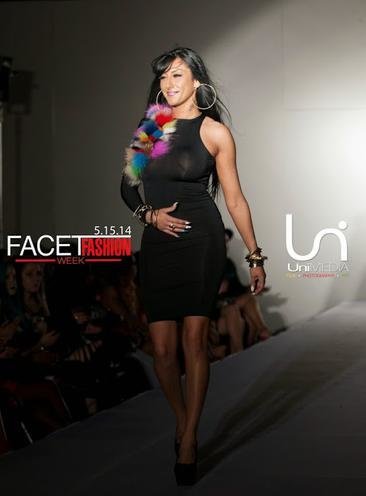 Tailorglam (born Mireille Jebne, March 29th, 1982) is a Canadian designer of Greek and Egyptian decent. Pursuing studies in entertainment, she quickly fell in the arms of fashion. Self taught at the age of 29, Tailor developed a thirst for creating everyday outfits that give you the glamorizing effect of a red carpet dress. Her passion made her turn her basement into an Atelier and start her own business. In June 2013, she Launched her online store and website. Selling her creation, each sewn by her, worldwide and promoting through Instagram and Facebook.

 Gaining attention with her out of the ordinary creative designs, she's invited six months into business to display her Spring Summer collection(Mai 2014)  at Facet Fashion week,  on the rooftop of Madame Tussaud house of wax, in Hollywood California. Later that year, (August 2014), Tailor made her way to Antonio's Smith's Foundation "little people with big challenges" Charity Fundraiser , in Houston, Texas and displayed her Fall winter collection.

January 1st 2015, Tailorglam Launches Tailorkids, a clothing line for little girls from 3 to 12 years old, modeled by Tailor's daughter. A few months later, Tailorglam clothing is seen on tv reality  star Hazel E from Love and Hip Hop Hollywood , Fitness model Rosa Acosta and rapper Nicki Minaj , just to name a few. 
March 2015, she organized her own fashion show and sold out club Le Cinq in Montreal , her hometown. Glam's brand is growing and NYFW is right around the corner. Sept 2015, she makes her way onto Metropolitain Pavillon In Manhattan NY, for S.B.F.W.

Mai 2016, Tailor is requested to display her Tailorkids and Tailorglam brand at Le Chateau Classique for a charity fundraiser for the Children of Hospital St-Justine in Montreal.

Tailorglam had already started dressing Carolane Toupin of Tv reality show , Barmaids Season 1, broadcasted by Musique Plus Quebec wide. Wearing some of her most popular outfits on television shows like, "En mode Salvail " and "Le Gala Des Gemeaux"   and all through Barmaids,  season 2.

The exposure was perfect for Tailorglam to open her own Boutique in Laval where most of her local customers reside. June 3rd 2017, Tailorglam celebrated her 4 years in business at her now open Tailorglam Boutique & Atelier sur measure, tripling her revenue in only six months. Offering services from custom creations and tailoring, to children's wear, men's wear, accessories and leather/fur jackets.
December 2018 , Tailorglam Baby Angel Collection 2019 walks for SBFW in Philadelphia,usa . 

 Be on the lookout for this determined designer, with great ideas in mind for her loyal customers and new Fashionistas planning on turning the side walk into their runway, in 2018.